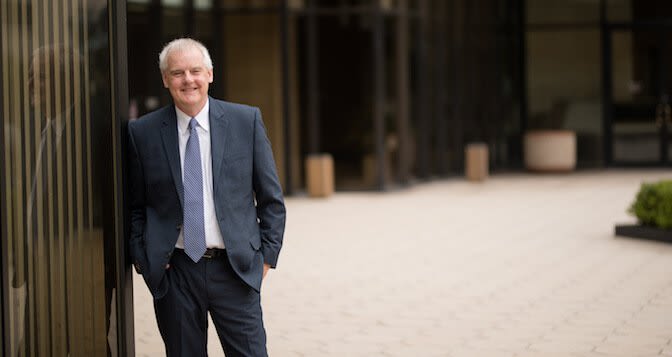 John Polak has practiced law for 30 years, and over the past two decades has focused his practice on insurance issues, including cases involving coverage disputes, claims handling, excess verdicts and allegations of bad faith. John has represented both insurers and insureds in these types of cases including individuals, corporations, small businesses, non-profit organizations and local government entities. This dual-sided experience makes him especially interested and qualified to represent people who need help with complex legal issues today.
John is committed to understanding the client's legal issues from the outset of the relationship. It can be overwhelming to realize that you need legal help from an experienced attorney, particularly if you are not clear on all the legal issues in the case. Being able to take a step forward with the right lawyer can go a long way. You deserve someone who uses the full extent of their experience and knowledge in order to represent your interests from day one.
He has extensive experience in both the state and federal court system on the trial and appellate level and has been involved as counsel in several significant West Virginia decisions which govern the interpretation of the Commercial General Liability policy.
I am proud to be a part of a law firm with a reputation and tradition of helping regular people with a range of complicated legal problems. It's extremely important to get all the facts and then to craft a strategy for our desired result.
John also has an extensive background in litigating employee-benefits governed health and welfare benefit claims, having represented claimants, insurers, self-funded plans, and employers. He also has experience in complex litigation, including asbestos property-damage litigation, tobacco litigation, pharmaceutical litigation, construction litigation and other products liability and commercial tort cases. John is a 1982 graduate of the West Virginia University College of Law.
He is admitted to the bar in West Virginia, the U.S. District Court Northern District of West Virginia, the U.S. District Court Southern District of West Virginia, the U.S. Court of Appeals 4th Circuit, and the U.S. Supreme Court. He received his J.D. from the West Virginia University College of Law and previously served as the Assistant Attorney General for West Virginia.
BAR ADMISSIONS
West Virginia, 1982

U.S. District Court Northern District of West Virginia, 1982

U.S. District Court Southern District of West Virginia, 1982

U.S. Court of Appeals 4th Circuit, 1991

U.S. Supreme Court, 1997
EDUCATION
WEST VIRGINIA UNIVERSITY COLLEGE OF LAW, MORGANTOWN, WEST VIRGINIA
J.D., Doctor of Jurisprudence - 1982
WHEELING COLLEGE
B.S. magna cum laude - 1979
PROFESSIONAL ASSOCIATIONS AND MEMBERSHIPS
West Virginia State Bar, Member

American Bar Association, Member
PAST EMPLOYMENT POSITIONS
State of West Virginia, Assistant Attorney General, 1985 - 1989